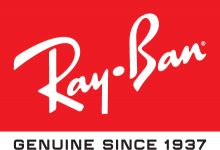 RAY-BAN
0RB3670CH 001/AN
Born out of necessity in 1937, Ray-ban has been at the leading edge of developing high quality sunglasses to protect pilots from the sun's harsh rays. Since then, Ray-Ban has been the eyewear of choice for visionaries and cultural creators everywhere to express their fearless and most authentic selves.
Dydis: S
Yra: Online
Greitas pristatymas

Saugus pirkimas
On since 1971.
The legendary I-shape metals family make a comeback from the '70s vault to celebrate the trailblazing Ray-Ban heritage. Oversized geometrical shapes catering to a sense of freedom and individual self-expression.
The square is a full-hearted celebration of the boho chic of the 70s. Feeling like a movie star and acting like one too – that's the attitude the square brings to the party.
SHAPE:
Geometrical, slim and super-sized metal ready to add that extra something to an outfit.
Polarization
A special lens filter that stops sun rays from bouncing right into your eyes and blinding your view. You will appreciate them especially during summer time and also while driving, during hiking or water and winter sports.
Daugiau informacijos

| | |
| --- | --- |
| Color Name | ARISTA/POLAR BROWN |
| Prekės ženklas | RAY-BAN |
| Lytis | Unisex |
| Pavidalas | Square |
| Dydis | 54 |
| Medžiaga | Metal |
| Poliarizuoti | Yes |
Daugumai žmonių tinkamas dydis yra M. Ko gero, šis dydis galėtų tikti ir Jums.
Kad įsitikintumėte, padarykite štai ką su standartine kredito kortele: